Usaha mikro, kecil, dan menengah (UMKM) sering disebut sebagai tulang punggung perekonomian Indonesia karena kontribusinya yang mencapai 60,51% terhadap Produk Domestik Bruto (PDB). Dari sekitar 64 juta UMKM, sebesar 98,7% di antaranya adalah usaha berskala mikro, sedangkan sisanya adalah usaha berskala kecil dan menengah (UKM). Namun, meski pangsa kelompok UKM relatif kecil, kontribusinya terhadap PDB Indonesia mencapai 9,5% (usaha kecil) dan 13,6% (usaha menengah) pada 2019.
Kelompok UKM juga berpotensi menyerap tenaga kerja yang lebih banyak mengingat skala usaha yang lebih besar. Namun, karena penelitian mengenai kelompok UKM masih sedikit, belum banyak diketahui seperti apa kendala, tantangan, strategi, maupun dukungan pengembangan bagi kelompok ini—yang bisa jadi sangat berbeda dengan kendala, tantangan, maupun dukungan bagi kelompok usaha berskala mikro.
Maka, menarik untuk menelusuri lebih dalam permasalahan dan dukungan yang dibutuhkan oleh UKM. Hasil penelusuran ini dapat menjadi basis penyusunan program maupun kebijakan yang mendukung pengembangan kelompok UKM yang lebih inklusif dan berkelanjutan.
Moderator: Fadhila Maulida (Peneliti, UKM Center FEB Universitas Indonesia)
Pemapar:
Wandira Larasati (Peneliti, SMERU)
Indah Agustin (Sleep Buddy Bedding)
Rossa Novitasari (Kepala Bidang Investasi Usaha Kecil dan Menengah, Kementerian Koperasi dan UKM)
Alfredo Setiabudi (Senior Vice President of Ads Solution, Tokopedia)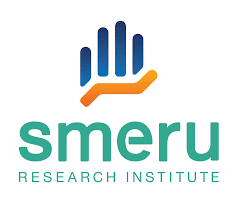 The SMERU Research Institute is an independent institution for research and public policy studies which professionally and proactively provides accurate and timely information.